Canvas & Black Velvets By Rider
showing many different styles of painting .....
Rider has been painting professionally for over a decade.Rider's work has been shown at numerous California art galleries and has been sold to individuals nationwide who love to display original canvas or black velvet paintings above their own private tiki bar.You may spy Rider's work at various Tiki themed hotels & bars in the Palm Springs area.
If you'd like to consign a custom painting or have any questions please email Rider
tikibycc@gmail.com
Snail mail:Rider,Avila Beach , CA Box 718 93424

Trader Sam's

Cheers!
Disneyland Hotel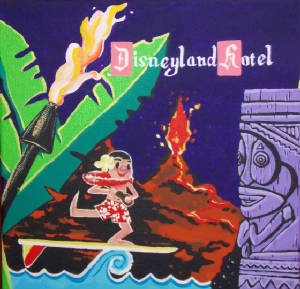 painting done after vacation there...
A commissioned painting for a surfer..